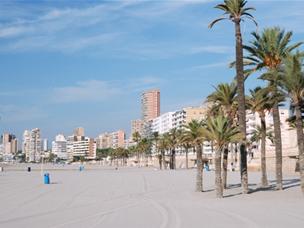 Benidorm by Low Cost Holidays
Lowcostholidays.com, part of the lowcost travel group is the fast, smart and cheap way to book your Summer or Winter holidays online, we offer a choice of over 3000 hotels and apartments in the most popular beach, city, Ski and Long Haul destinations backed by a lowest price guarantee, plus over 35 charter and lowcost airlines for you to compare prices on.
Lowcostholidays part of the lowcost travel group is the UK's latest DIY online holiday booking site, offering customers the freedom to create their own packaged holiday according to their personal needs at prices that come with a lowest price guarantee and loads of availability for Summer and Winter - Lowcostholidays also offer free kids and early booking discounts online! We now have more resorts on sale than ever including the recent additions of Antigua, St Lucia, Cuba, Thailand and Morrocco to our long haul program. We also have new sites coming soon, visit www.lowcostseats.co.uk for all your flight only needs, book with Thomson, Mytravel, Thomas cook, First Choice via our website, www.lowcosttaxis.com where you can book your transfers online to over 1,700 beach, ski and city break resorts worldwide. www.lowcosthols.com so if you dont want to build your own holiday we will do it for you, we have hundreds and thousands of pre packaged holidays a few clicks away and finally if you need travel insurance visit www.lowcostholidayinsurance.com....as you can see we really are the one stop shop for ALL your travel needs!!
Low cost holidays and hotels in Benidorm
Use this link to go direct to the Benidorm page of Low Cost Holidays
LowCostHolidays to Benidorm