Hotel Avenida Benidorm + Near Benidorm Old Town and Levante Beach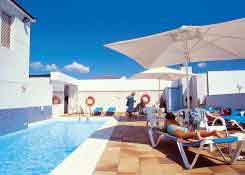 Photograph Avenida hotel rooftop pool
Secure online Booking
Book Accommodation, flights & transfers with
Sunshine Holidays


Avenida hotel Review
I found this hotel to be in a perfect location for my needs, only a short walk from the Levante beach via a pedestrian street full of restaurants.
It is also near to the nightlife of Benidorm's Old town, and the Ritch Bitch cabaret show is only 3 minutes walk
Large tour coaches can't reach the hotel so you may be transferred to a large coach in a taxi or mini coach. This was not a problem with me and all organised by the tour rep.
When I arrived the hotel was ful, and I was put up in the apartments opposite for 1 night. As a single traveler this was an advantage because I had a much bigger room, with a balcony and a massive fridge in the kitchen. The following day, when I suggested I could stay there if it helped the hotel, I was upgraded to full board from half board for the rest of the 2 weeks.
The cosmopolitan Hotel Avenida is a perfect choice if you enjoy being in the centre of a bustling resort.
John
Bars and Entertainment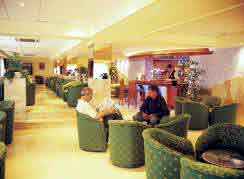 Photograph Avenida hotel Lounge Bar
The hotel has a comfy lounge with a bar. There is entertainment most nights
Avenida hotel
Calle Gambo 2, Benidorm, 03500, Costa Blanca, Spain
Levante Beach only a couple of minutes walk away
Located in the flat area of the the old town. Next to
Hotel facilities
Descriptions, facilities and details may vary in the different seasons
Swimming / Health Suite / Fitness Centre /Gym / Spa Facilities
Small rooftop pool
There is a good Roof sun terrace with great sea views
Sunbeds
Sauna (extra charge)
Whirlpool bath
Fitness room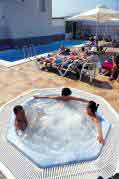 Avenida whirlpool
Room information
2 or 3 beds
Satellite TV
Hairdryer
15 Single rooms available (no balcony)
Two thirds off the double rooms have balconies
Room safes
156 rooms Lifts: 2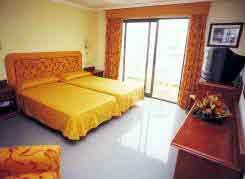 Photograph Avenida hotel bedroom