Hotel Benidorm Plaza Benidorm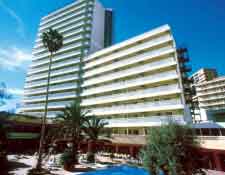 Photograph Benidorm Plaza hotel
Secure online Booking
Book Accommodation, flights & transfers with
Sunshine Holidays


Benidorm Plaza Location:
Benidorm Plaza hotel Benidorm
(Via Emilio Ortuno ?) 18 ,Benidorm, Costa Blanca, Spain
Benidorm Plaza hotel Description / Information
The modern Hotel Benidorm Plaza with its great facilities, fabulous food and friendly staff appeals to couples or groups. Shops, bars and cafes are a short walk away, so you'll never have to go far for something to do. This hotel has been awarded the Calidad Turistica award by the Spanish Hotels Institute of Quality; this award recognises hotels that offer a high level of service, cleanliness and maintenance.
Hotel facilities descriptions and details may vary in the different seasons
Hotel facilities
Hospitality
2 bars
Card room
Non-smoking reception/lounge
Lounge with TV
Central heating
Swimming / Health Suite / Fitness Centre /Gym / Spa Facilities
Heated swimming pool
Pool terrace
2 sun terraces (via steps and gym)
Sunbeds and umbrellas
Gym
Sauna*
Whirlpool bath*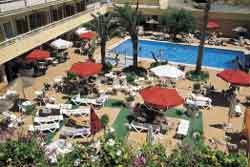 Photograph Benidorm Plaza swimming pool
Business Facilities
Room information
2 or 3 beds
Satellite TV
Telephone
Minibar
Hairdryer
Room service (time restrictions may apply)
Single rooms available
226 in 2 buildings Floors: 8/15 Lifts: 2 in each building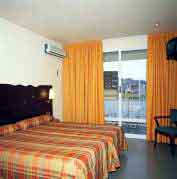 Photograph Benidorm Plaza hotel bedroom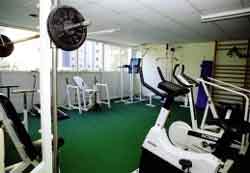 Photograph Benidorm Plaza hotel gym